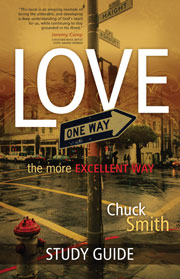 What a powerful force is love! Mother love is legendary. Then there is a love of a man for his bride-even greater love is the elderly couple that has celebrated fifty or more years together. And then there is the love of camaraderie-the kind of love that causes a man to throw his body on a live grenade to save the lives of the men in his platoon. But the greatest covenant of love in the universe is the one that God seeks to make with you today. In Love The More Excellent Way, Pastor Chuck Smith expounds upon God's love for us, our love for God, and finally, God's love through us to others.
Read more about this book at: http://www.thewordfortoday.org/love/
How to get this resource: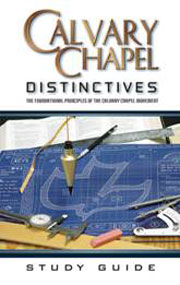 What makes Calvary Chapel distinctive? Calvary Chapel values both the teaching of God's Word, as well as the work of the Holy Spirit. It is this balance that makes Calvary Chapel a distinct and uniquely blessed movement of God. It is important to study the foundational Biblical principles that explain why God has allowed us to exist and grow, written by Pastor Chuck Smith.
How to get this resource: