"For we are His workmanship, created in Christ Jesus for good works, which God prepared beforehand that we should walk in them." Ephesians 2:10 NKJV
Each of our church ministries exist to equip you for God's work. That's because the Church is not a building, but the people of God. God has given each of us gifts, skills, talents to help advance the Gospel. When all of us work together under the motive of love – that's when the church is really ministering how God designed it to!
Welcome to the ministry! We each have a place in the body of Christ, and we encourage you to use your passion for God and put the love of Jesus into action. Ready to learn more about serving with us at Calvary Chapel? Check out our Volunteer information.
Teaching Ministry
"I entrust you to God and to the word of His grace, which is able to build you up and give you an inheritance…" Acts 20:32 NKJV

Our Bible studies and gatherings reflect our dedication to, and love of the Word of God. Our leaders and home groups make every effort to glorify our Lord and lead all who would hear to the Mercy and Grace of God. We desire to help you learn about God's love and truth, and we do that by simply teaching through the Bible simply from Genesis to Revelation. We encourage everyone to read through their Bible each year and as we fellowship share insight from their time with the Lord as we are going Through The Bible – Book by Book.
Family-Involved Worship Ministry
"I beseech you therefore, brethren, by the mercies of God, that you present your bodies a living sacrifice, holy, acceptable to God, which is your reasonable service." Romans 12:1 NKJV

We want to be people who are devoted to worshiping Jesus. We don't require gifted communicators or musicians, and we just love to worship Jesus even in the most basic settings.
It is the Object of worship that makes worship exciting to us, because worship is more than just singing songs. Worship is how we live our life unto our Lord Jesus Christ. Singing is EASY, Surrender is HARD. Our aim is for Jesus to receive our offering of worship.
There are several components that make up our corporate time of family-involved worship as we desire to please God:
Prayer
As disciples of Jesus, praying is like breathing which is easier to do it than to not do it. Prayer involves both talking to God and listening to Him. We pray because God desires us to (Philippians 4:6-7) and it's also a form of serving and obeying Him (Luke 2:36-38).
Scripture Reading
The reading of Scripture helps add the context to a song and the author's intent. "A word fitly spoken is like apples of gold in settings of silver" Proverbs 25:11. Our goal is for followers of Jesus to return home with the words of the Bible on their minds and in their hearts.
Praise & Singing
"Sing to the LORD a new song. Sing to the Lord all the earth. Sing to the LORD, praise His name, proclaim His salvation day after day" Psalm 96:1-2. Encouraged by the psalmist, we worship the Lord with music and song, lifting-up our praises to God, giving thanks for His love and grace. We enjoy contemporary music, along with classic hymns that are often arranged in a way that is new and fresh.
Children's Ministry
Jesus said, "Let the little children come to Me, and do not forbid them; for of such is the kingdom of heaven." Matthew 19:14 NKJV
We are the church that love kids and believe they are the future of the church, therefore we allow them to serve and sing with us before our Bible study time. Our Calvary Kids (ages 4-10) are taught the Bible on their level using the Answers Bible Curriculum from Answers In Genesis because we desire for all ages to be equipped to defend their faith, becoming conformed to the image of Christ, as they learn to apply God's Word in their everyday lives.
It is often said that it takes a village to raise a child. We believe the best way to disciple children are by their parents who are well discipled and able to help their children be ready for their ministry. Then as the body of believers, we can be the spiritual aunts and uncles in the Lord as we love them and model Christ to them as we support the parents.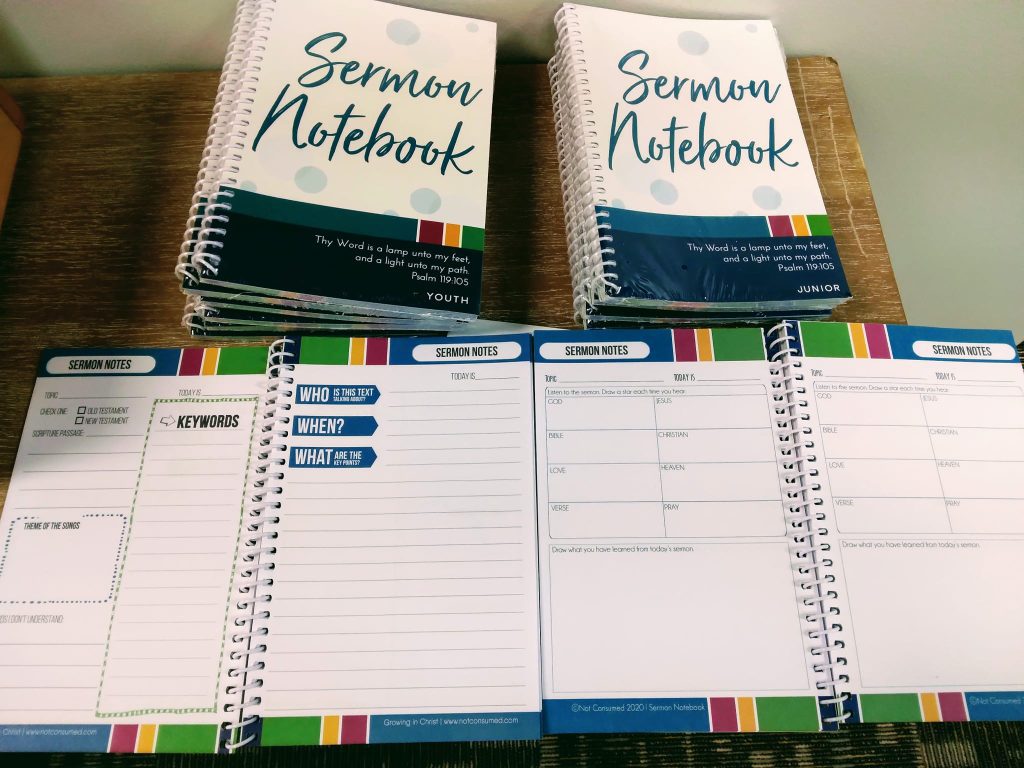 We are a Family-integrated Church and believe the best place for a child to learn about the Bible is in the gathered church assembly and through the regular ministry within the home. We like having children in our gatherings and have grown accustomed to their presence. Additionally, the children grow accustomed to being a part of the Bible Study experience.
However, some small children are not accustomed to sitting in for our Bible Study, therefore we have Children's Ministry which is optional, and we are very flexible to work with each family for what works best for them. We simply want to maintain an environment of learning.
Our prayer is that parents would know that their child is well-cared for and safe as we assist them to help their child grow in their relationship with Jesus. We also welcome adoptive and foster families and offer them love and practical support.
Please review our helpful tips and also be in prayer about what role you can have in this ministry by being a missionary to children in our community through serving and teaching the Bible here at Calvary Chapel Fergus Falls. If you are interested in serving please contact our Children's Ministry Director.
Outreach – The Jesus revolution continues
Jesus said, "Go into all the world and preach the gospel to every creature." Mark 16:15 NKJV

Everyone is called to make disciples. Our fellowship knows that we're called to share the gospel with non-believers in hopes that they would follow Jesus. This involves intentionally getting to know someone, having conversations, working through conflict, and spending extra time with them when life gets hard.
Local Outreach to Our Community – We want to be people with Christ like character, focused on sharing the gospel with neighbors and coworkers. We don't exist for ourselves but to serve Jesus and to serve others.
Global Outreach to Our World – There is a world to reach, and as a church we help people by taking the time to develop friendships with people, investing in them and loving them to Jesus. Many around the world are waiting to hear about Jesus Christ and the love of God.
Men's Ministry & Fellowship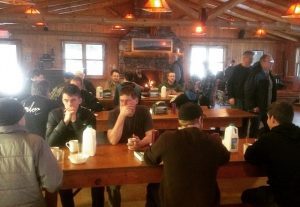 "Watch, stand fast in the faith, be brave, be strong. Let all that you do be done with love." 1 Corinthians 16:13-14 NKJV
The men in our church are men of God who are involved in their family as the spiritual leader in their homes who are boldly leading by example. We are passionate about studying the Word of God and living it out in our daily lives (1 Timothy, 2 Timothy and Titus). Be a R.E.A.L. Man of God!
As men, we set the pattern for our family as stats how that if a child is the first person in a household to become a Christian, there is a 3.5% probability everyone else in the household will follow, and if the mother is the first to become a Christian, there is a 17% probability everyone else in the household will follow, but if the father is first, there is a 93% probability everyone else in the household will follow. * Statistics from Focus on the Family Publishing, "Promise Keepers at Work."
Men's Events – Check our Calendar to see when the next Men's gathering takes place or talk to Pastor Tim Molter.
You can receive updates on events, encourage one another, and share prayer requests through the Men's Ministry communication group: Join the Men's Ministry Group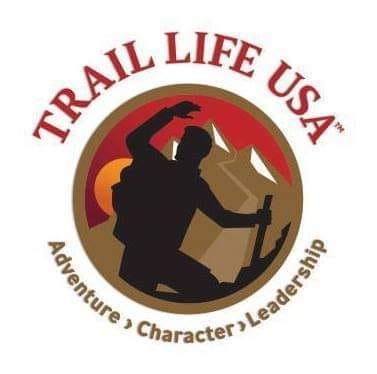 We have a troop with Trail Life USA which is an Outdoor Adventure, Character, and Leadership Development program based on biblical values with a mission to guide generations of courageous young men to honor God, lead with integrity, serve others, and experience outdoor adventure.
.
.
Women's Ministry & Fellowship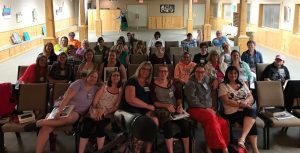 "Charm is deceitful and beauty is passing, but a woman who fears the LORD, she shall be praised." Proverbs 31:30 NKJV
The women in our church know that there is nothing more beautiful than the sweet love of Jesus emerging forth from their life. We believe true beauty is found not on the outward adorning of the body but in the heart that is set on God, which is the beauty of the soul that will last forever.
God created us to live life in relationship – to Him and to each other. Therefore, we are in a constant pursuit of knowing Jesus more and more, and find the more we know Him the more we trust Him. We also aim to make life-long friendships that bring out the very best in us through encouraging and challenging each other to follow Jesus. We are passionate women who love Jesus and center our time together on studying the Word of God (Titus 2).
Women's Events – Check our Calendar to see when the next ladies gathering takes place or talk to Anna Molter.
You can receive updates on events, encourage one another, and share prayer requests through the Women's Ministry communication group: Join the Women's Ministry Group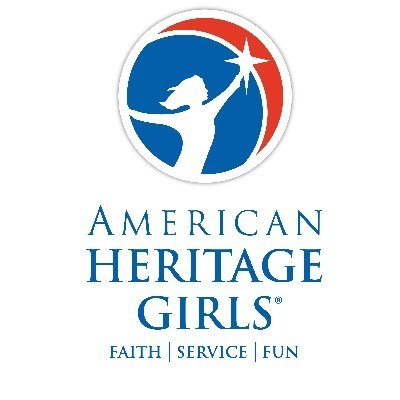 We have a troop with American Heritage Girls (AHG) which is building women of integrity through service to God, family, community, and country through a balanced and holistic program.
.
.
Youth & Student Ministry

"Let no one despise your youth, but be an example to the believers in word, in conduct, in love, in spirit, in faith, in purity." 1 Timothy 4:12 NKJV
Our desire is to see the next generation lead us in worship and outreach. Our students are not too young to be an effective witness for the Kingdom of God, and we seek to empower them to live victoriously as disciples of Jesus Christ and to send them out equipped to share the Gospel.
We want the youth to see they have a ministry too. Therefore, we desire for fathers (and mothers) to disciple their children, and for families to be a part of the church in a biblical fashion. We are a Family-integrated Church and believe the best place for youth to learn about the Bible is in the gathered church assembly and through the regular ministry within the home.
Parents, we want to help you with resources and training in your role as primary disciple-makers of your children. Our aim is to minister to you as the parent so that you can minister to your children, and help assist in the process to lead them to know Christ and serve Him.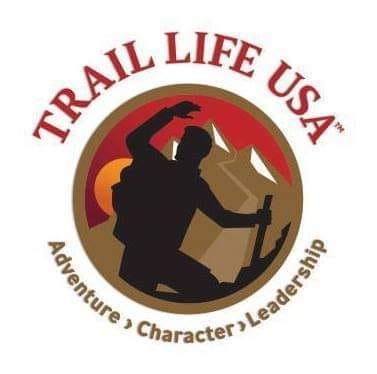 We have a troop with Trail Life USA which is an Outdoor Adventure, Character, and Leadership Development program based on biblical values with a mission to guide generations of courageous young men to honor God, lead with integrity, serve others, and experience outdoor adventure.
.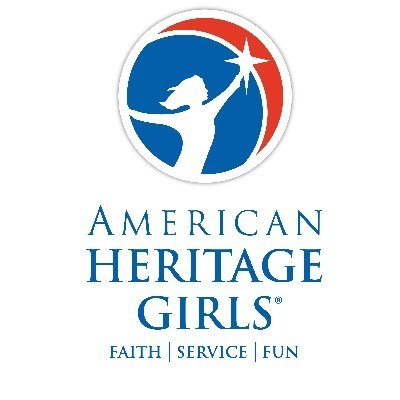 We have a troop with American Heritage Girls (AHG) which is building women of integrity through service to God, family, community, and country through a balanced and holistic program.
.
.
Family & Parent Ministry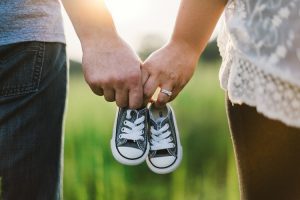 "Except the Lord build the house, they labor in vain that build it." Psalm 127:1a NKJV
The family unit is the back-bone to any society and so too for our church. Whether you are anticipating the arrival of your first child, preparing your young adult for independence, or find yourself anywhere in between, we are here to serve you and your family.
Expecting a baby? Our community has many resources to help you… sometimes you just need a little help finding them. The Health Resources Center offers free and confidential ultrasounds, prenatal care, nutrition education, childbirth prep, baby clothes, baby supplies and more.
If you have children in your home the best thing you can do for them is to love your spouse and help them see what love in a Christian marriage really looks like. One of our recommend resources is "The 5 Love Languages" by Gary Chapman which is great for married couples. Throughout the Bible, we discover God's design for our individual families, and how to honor Him in our God given roles. Another great resource is "Focus on the Family" and they have lots of great articles and resources such as their ministries for Marriage, Parenting, and Adoption & Orphan Care to help families thrive.
There are many who seek out counseling and yet no matter how much advice is given without seeking the Lord to build the home it won't last. This is why we encourage families to be regularly praying together, having fun together, worshiping together, working together, reading the Bible together, and taking communion together. We also have recommended books on the Family and Parenting.
Premarital & Marriage Ministry
"Therefore a man shall leave his father and mother and be joined to his wife, and they shall become one flesh. And they were both naked, the man and his wife, and were not ashamed." Genesis 2:24-25 NKJV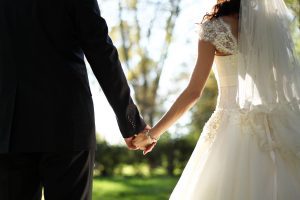 Weddings occur for a day but Marriage is for a lifetime. That's why the best way to enjoy every part of marriage is by learning to understand why God designed it, and what it takes to build a successful marriage before you say, "I do." Our desire is to help you be prepared as you become joined together in the most holy union God ever made. The Bible says, God has created each of you different to complement and complete each other in the oneness of marriage.
We believe so strongly in getting God's blueprint for marriage that we've made Premarital counseling a requirement for couples planning on getting married at Calvary Chapel or having one of our pastors officiate at your wedding. That's because all of our weddings are conducted as a Christian worship service between one man and one woman, which is also a picture of the unity and oneness we the church have with Christ Jesus.
Premarital Classes
Our premarital classes are designed to strengthen and prepare you for a strong, Christ-like relationship with your future spouse. The premarital counseling includes, prayer, Bible reading, group discussions, and homework. We believe that marriage is the second most important decision you will ever make—second only to your decision to receive Jesus Christ as your Lord and Savior.
In order to honor your future spouse and the Lord, we ask that you not be living together as an unconditional commitment to love someone "until death do us part" is absent in cohabitation. God's Word tells us what makes a holy marriage, and in order to better help you understand this preparation for a Biblical marriage, please read the following Scriptures that are about having healthy boundaries: 1 Thessalonians 4:3-4, Ephesians 5:3, Romans 12:1-2, 1 Corinthians 6:18, 2 Corinthians 6:14-15, 1 Corinthians 7:9, 1 Corinthians 8:9, and 1 Corinthians 13:4-7.
It is our heart's desire to come alongside and help you learn about the real commitment of love and intimacy that God designed within marriage because it is sacred, beautiful, and meant to be experienced in the lifelong union of one man and one woman (Genesis 1:27-28; 2:24). If you are unwilling to live separately for this short season beforehand know that we will be unable to conduct your wedding as unto the Lord. Please know that all of the past can be forgiven by God and that we simply want to help you enjoy a long-lasting marriage as you share the rest of your lives together committed to one another and to God.
The Premarital Class Workbook we use is called "Strengthening Your Marriage" by Wayne A. Mack. In this book, you'll gain biblical insight and practical information on God's design for marriage, marital roles, communication, finances, sex, child rearing, and family worship. We pray that your marriage will honor our Lord in all that you do and are truly excited to share in this special experience with you!
Note: Interestingly, we are not the only one who thinks proper expectations are important for newlyweds. The state of Minnesota, says if engaged couples submit proof of premarital counseling that includes conflict management skills, their marriage license fee is reduced by over 50%. The state does this because, in the long run, it will save significant money in legal proceedings because these marriages tend to outlast those that don't begin with such counseling. When proper expectations are set, couples have the opportunity to peer into reality, rather than have their fantasy world dashed upon the rocks of life.
Hospitality & Welcome Ministry
"For you, brethren, have been called to liberty; only do not use liberty as an opportunity for the flesh, but through love serve one another." Galatians 5:13 NKJV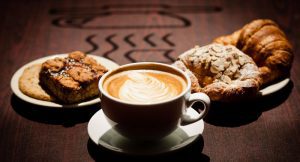 New to Town? Welcome to the neighborhood. Our local community wants to help you feel right at home. Lets grab-a-bite together. Simply contact our Welcome Team today. Our desire to help people feel welcome and meet their practical needs.
We are passionate about greeting our guests, providing coffee & refreshments, giving encouragement, and offering hope found in Christ. If you love meeting new people, are exceptionally joyful, we invite you to be a greeter who makes a lasting impression on our guests.
Home Bible Studies
"And let us consider one another in order to stir up love and good works, not forsaking the assembling of ourselves together, as is the manner of some, but exhorting one another, and so much the more as you see the Day approaching." Hebrews 10:24-25 NKJV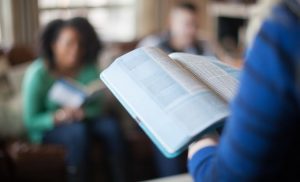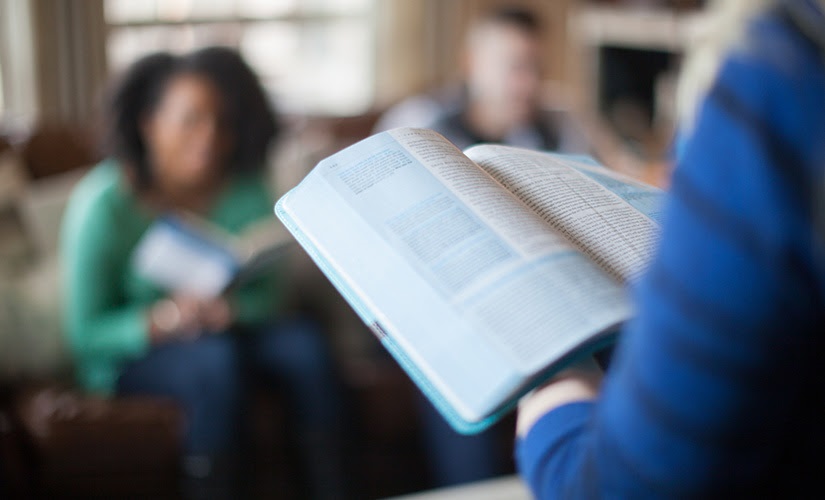 Our church started as a home Bible study and still we love them. We all need to be continually encouraged, and the home setting is a great way for us to do just that. We enjoy eating food together, praying for one another, asking questions to learn more, and discovering just how much Jesus loves us as we study the Bible.
For more information on our current home Bible studies or if you are ready to let your home be a lighthouse to your neighborhood and friends then let's work together to start one in your home. Simply contact us about your interest.
Media Ministry & Worship Team
"The multitude pressed about Him to hear the word of God, so Jesus got into one of the boats and had it put out a little from the land. And He sat down and taught the multitudes from the boat." paraphrased from Luke 5:1-3 NKJV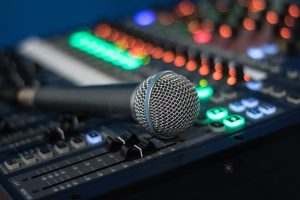 We proclaim the Gospel of Jesus Christ by every effective means and our media team helps make all of this happen. That includes our media equipment, audio/sound, website, podcasting, and leading us in our time of worship and praise.
Because music has the power to entertain, there is always the danger that our focus could shift from worshiping God to be entertained. There is nothing wrong with music providing good entertainment, but we should be very clear that entertainment and worship aren't the same thing. We desire to remove distractions and focus on simply worshiping Jesus through music because we are the choir, and He alone is our audience.
This is the wrong model:
• The church congregation is the audience
• The worship leaders are the singers
• God helps the worship leaders sing to the congregation
This is the right model:
• God alone is the audience
• The church congregation are the singers
• The worship leaders help the congregation sing to God
There is a big difference between the two models, and we should always have the right one in mind as we serve God in humility. May Jesus receive our offering of worship.
Leadership Training
"And the things that you have heard from me among many witnesses, commit these to faithful men who will be able to teach others also." 2 Timothy 2:2 NKJV

We believe God is not looking for your ability but for your availability. Our Leadership Training is a hands-on, roll-up-your-sleeves ministry opportunity that is more than an invitation—it's discipleship training that will cause you to grow in your knowledge of God, increase your dependence on the Holy Spirit, and further the mission of Jesus. Our hope is that you will use your passion to glory Jesus within a specific area of ministry.
We consider everyone in our church fellowship as Deacons or Servants. Our Leadership Team contains men who are appointed by Pastor Tim who assist and are accountable to one another. All who serve at Calvary Chapel are under the leadership of Jesus Christ the Head of the Church. We encourage you to review our 10 Leadership Values.

Qualifications:
CALLING – Acts 20:28
The Holy Spirit is the one who calls and empowers leaders within the church. The first question you need to ask of yourself is, "Am I called by God to be a servant-leader in the context of this local church?" You'll also need to make sure you are a committed Christian who loves Jesus Christ, and are on the same page with our Beliefs and Philosophy.
CHARACTER – 1 Timothy 3:8-13
When God gives gifts, they are not toys to play, with but tools to work with. Being humble and teachable are keystone character traits because God resists the proud but gives grace to the humble. We're looking for those who meet the qualifications of a deacon or elder set forth in 1 Timothy 3:1-13 and Titus 1:5-9. (We follow the Billy Graham rule to avoid any situation that would have even the appearance of compromise or suspicion of doing something considered morally objectionable)
COMPETENCY – 2 Timothy 2:2
Are you reliable, trustworthy, faithful, and willing to serve others? If you're called then there will be both internal and external indicators of faithfulness and fruitfulness in the gospel. We are looking for those who have a burning desire to please God first and foremost, and in time produce fruit through the validation of serving others, and who have good family lives whose spouse is supportive.
Still Interested? Please pray and talk to Pastor Tim Molter. You can also review our Pastor's Picks for helpful books and resources for serving.
Church Planting
Jesus said, "But you shall receive power when the Holy Spirit has come upon you; and you shall be witnesses to Me in Jerusalem, and in all Judea and Samaria, and to the end of the earth." Acts 1:8 NKJV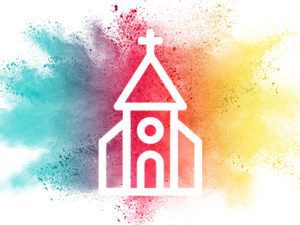 We have an international family of over 2,000 churches around the world and are seeing lives transformed as God is using Calvary Chapel's for His glory. Yet, we still need more churches planted to reach more people for Christ, including our Upper Midwest Region.
For a list of Calvary Chapels check out the Church Locator. If, after looking at the Calvary Chapel Church Locator you discover that there is no Calvary Chapel near your location then contact us to request a church plant.