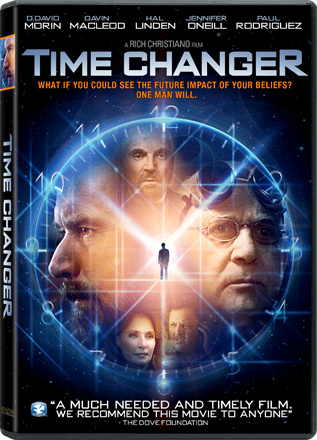 The year is 1890 and Bible Professor Russell Carlisle has written a new manuscript entitled "The Changing Times". His book is about to receive an unanimous endorsement from the board members at Grace Bible Seminary until his colleague, Dr. Norris Anderson, has a "difficulty with something."
Dr. Anderson believes what Carlisle has written about morality could greatly affect future generations and fears that teaching good moral values without mentioning Christ is wrong. Using a secret time machine, Anderson sends Carlisle over 100 years into the future, offering him a glimpse of where his beliefs will lead.
Arriving in the early 21st century, Carlisle is shocked to find that half of all marriages end in divorce (instead of 5% in 1890), teenagers talk openly about deceiving their parents, movies contain blasphemous language and people who go to church are so bored by the sermons that they need extra activities. This film cleverly shows us what our society has lost from a perspective that most church going Americans can relate to and that morality alone does not make you a Christian.
How to get this resource: