Women's Christmas Luncheon – Sat, Dec. 9th at 11am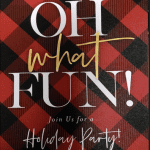 Ladies, you're invited to our Luncheon Potluck on Saturday, December 9th from 11am-1pm at the church building. RSVP by Wednesday, December 6th at CCFergusFalls.com/WCL23
Men's Study – Thur @6:30pm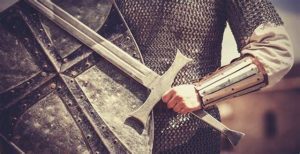 Women's Study – Tues @9:30am
Ladies, join us on Tuesdays for a Home Bible study through the Book of Romans. There will be a minimal cost for study materials. Bring your Bible and be equipped to follow Jesus. Contact the church office for the location/address.
Christmas Concert – Friday Dec. 22nd at 7pm

Join us for our Christmas concert on Fri. Dec. 22nd from 7-8pm at the church building. We have an opportunity for little kids to ring bells and others to sing in a group setting or a solo, or play an instrument. For details, talk to Teresa Carpenter.
American Heritage Girls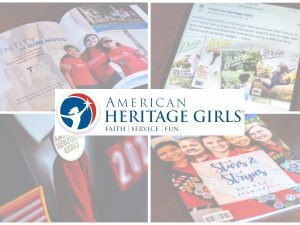 MN2810 is our Troop with American Heritage Girls to introduce girls to new skills, outdoor experiences and grow closer to the Lord.
Add our channel to your Roku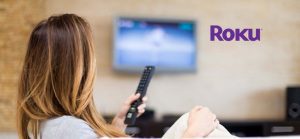 Roku devices allow you to watch our Bible Studies on your TV. Add Channel 'Calvary Chapel Fergus Falls'
Sundays @ 10 am Bible Study Schedule:
o November 26 – Matthew 5:1-20
o December 3 – Matthew 5:21-32
o December 10 – Matthew 5:33-48
o December 17, 2023 – Matthew 6:1-18
o December 24 – Christmas Eve Service – Luke 2:1-21
o December 31, 2023 – Matthew 6:19-34
o January 07, 2024 – Matthew 7:1-14
o January 14, 2024 – Matthew 7:15-29
o January 21, 2024 – Matthew 8:1-17
o January 28, 2024 – Matthew 8:18-34
o February 04, 2024 – Matthew 9:1-17
o February 11, 2024 – Matthew 9:18-38
o February 18, 2024 – Matthew 10
o February 25, 2024 – Matthew 11
o March 03, 2024 – Matthew 12:1-30
o March 10 (DST) – Guest Speaker
o March 17, 2024 – Guest Speaker
o March 24, 2024 – Matthew 12:31-50
o March 31, 2024 – Resurrection Sunday
o April 07, 2024 – Matthew 13:1-23
o April 14, 2024 – Matthew 13:24-58
o April 21, 2024 – Matthew 14
o April 28, 2024 – Matthew 15
o May 05, 2024 – Matthew 16
o May 12, 2024 – Matthew 17
o May 19, 2024 – Matthew 18
o May 26, 2024 – Matthew 19
o June 02, 2024 – Matthew 20
o June 09, 2024 – Matthew 21:1-17
o June 16, 2024 – Matthew 21:18-46
o June 23, 2024 – Matthew 22:1-33
o June 30, 2024 – Matthew 22:34-45
o July 07, 2024 – Community Worship Service
o July 14, 2024 – Matthew 23
o July 21, 2024 – Matthew 24:1-31
o July 28, 2024 – Matthew 24:32-51
o August 04, 2024 – Matthew 25
o August 11, 2024 – Matthew 26:1-30
o August 18, 2024 – Matthew 26:31-56
o August 25, 2024 – Matthew 26:57-75
o September 01, 2024 – Matthew 27:1-31
o September 08, 2024 – Matthew 27:32-65
o September 15, 2024 – Matthew 28
o September 22, 2024 – Judges 1
o September 29, 2024 – Judges 2
o October 06, 2024 – Judges 3
o October 13, 2024 – Judges 4-5
o October 20, 2024 – Judges 6
o October 27, 2024 – Judges 7
o November 03 (DST)- Judges 8
o November 10, 2024 – Judges 9
o November 17, 2024 – Judges 10
o November 24, 2024 – Judges 11
o December 01, 2024 – Judges 12
o December 08, 2024 – Judges 13
o December 15, 2024 – Judges 14
o December 22, 2024 – Christmas Service
o December 29, 2024 – Judges 15
Israel 2024 Trip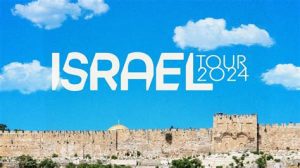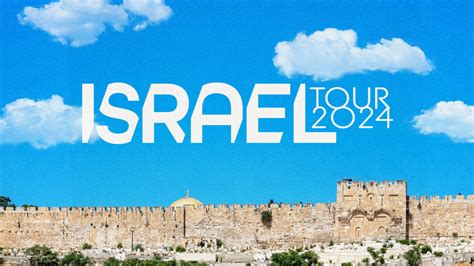 Join us for a trip of a lifetime to Israel, March 7th-18th, 2024. Details at: CCFergusFalls.com/israel-2024-trip/


These are recommended resources that we have been personally encouraged and challenged by and hope they do the same for you. It's been said before that great leaders are readers, and we are committed to regularly reading through our Bible and never stop learning. May the Lord bless you as you grow! – Pastor Tim Molter
Recent Recommended Resources
Helpful Community Resources
Know someone looking for assistance? See our list of helpful community resources at: CCFergusFalls.com/help
Volunteer Opportunities Available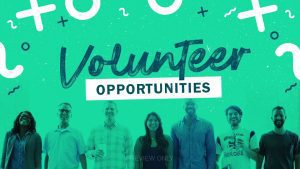 We each have a place in the body of Christ. Ready to get plugged-in and serve? Learn more at: CCFergusFalls.com/volunteer