Pastor Tim Molter has always had a heart for the next generation. He recognizes they are the future of the church. In the past, we have had such great examples and teachers as Charles H. Spurgeon, Charles Finney, Dwight L. Moody, Alan Redpath, Billy Graham, Chuck Smith and the list goes on and on.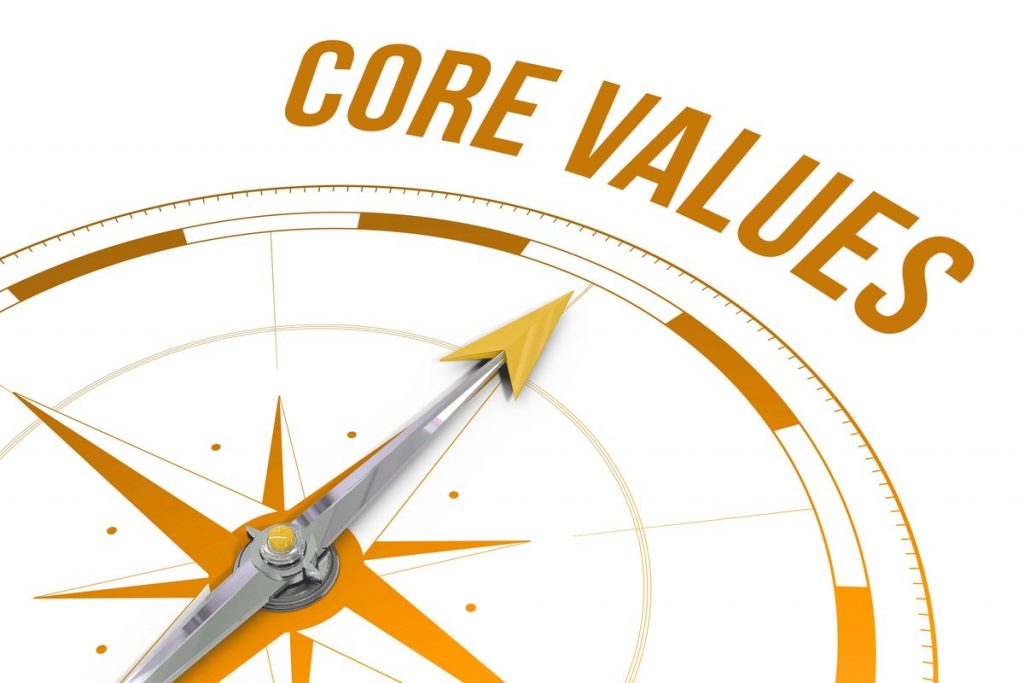 As we look forward, who will continue on in the tradition of these great people of faith? Who will go out with the Gospel of Jesus Christ, as Hudson Taylor did in 1853, when he left England for China?
All of them had one thing in common; their great love and faith in Jesus Christ. They knew God and knew His Word. When faced with adversity, they clung to the promises in His Word. They were not discouraged by circumstances. As we look at the events going on around the world today, we see the tremendous need for men and women who know God's Word and have a heart to share it with the unsaved.
These 10 values are very important for our Leadership Team, and the future servant leaders God desires for His Church.
1. Called & Empowered
Not by might, nor by power, but by my Spirit, says the LORD (Zechariah 4:6)
Our responsibility is simply to seek the Lord, rely on His Spirit, and obey Him. Being born-again we continue to trust God's calling and empowerment for ministry. We are never too busy for a close relationship with Jesus because He is our goal and the Lord alone sustains us.
2. Fully Surrendered
Sing to the Lord a new song; sing to the Lord, all the earth. Sing to the Lord, praise his name; proclaim his salvation day after day. (Psalm 96:1-2)
Our responsibility is to worship Jesus with our whole life, fully surrendered unto Him. Singing is EASY, but daily surrender is HARD. We worship God and proclaim salvation through Jesus Christ.
3. Marked By Love
Jesus said, "By this all will know that you are My disciples, if you have love for one another" (John 13:35)
Our responsibility is to love and care for others. We don't pretend to have all the answers but love God and everyone created in God's image. And we maintain holy boundaries in our relationships.
4. Care For Others
Jesus said, "Feed My lambs…Take care of My sheep…Feed My sheep" (John 21:15-17)
Our responsibility is to promote the spiritual welfare of His sheep (Christians) and healthy sheep will automatically and naturally reproduce healthy sheep. We also recognize our families are our first priority to care for and can't be delegated to another person.
5. Promote God's Grace
I entrust you to God and to the word of His grace, which is able to build you up (Acts 20:32)
Jesus is the Hero. Our responsibility is to emphasize the grace of God and what He has already done for us: Jesus loves us, died for us, lives to pray for us, forgives us, and is always with us to help and guide us. We take time to rest and rejoice in the grace of God.
6. Serve Others
Jesus said, "He who is greatest among you shall be your servant" (Matthew 23:11)
Our responsibility is motivated by our love for God and for people. We aren't called to celebrities but servants. We are called to be helpful and bless others because we never outgrow serving people. Likewise, we also follow God's leading and this doesn't necessarily mean we take on every opportunity presented.
7. Expository Bible Teaching
I will give you shepherds according to My heart, who will feed you with knowledge and understanding (Jeremiah 3:15)
Our responsibility is to 'Simply Teaching Through The Bible Simply' in a loving and relaxed way helping people learn how to apply the Bible from its context. We will read our Bibles and not compromise living in obedience to the Bible.
8. Steward with Integrity
God shall supply all your needs according to His riches in glory by Christ Jesus (Philippians 4:19)
Our responsibility is to be good managers and careful with every penny of God's money and resources with great integrity. We know where God guides, He provides because He owns it all.
9. Share God's Word
Preach the word! Be ready in season and out of season (2 Timothy 4:2)
Our responsibility is to be willing to go wherever the Lord leads because God equips the called. Blessed are the flexible, for they shall not be broken. And we proclaim the Gospel message of Jesus Christ and desire to be faithful unto the Lord.
10. Workers with God
Jesus said, "I will build My church, and the gates of hell shall now prevail against it (Matthew 16:18)
Our responsibility is not to build our own ministry or criticize another man's servant. And we seek to cooperate with like-minded churches. Jesus will build His church and the authority of God's Word will last forever. We will pray and rest in Jesus who alone gets all of the glory!
---
The Billy Graham Rule: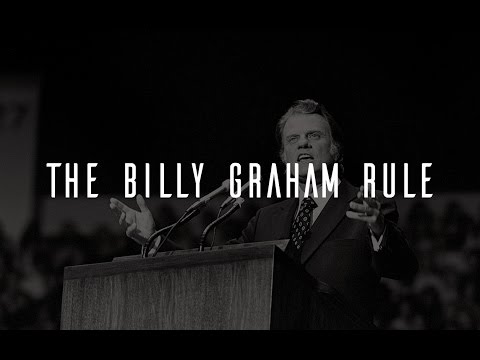 Many leaders have fallen over time including King David. In the early years of Billy Graham's ministry he saw men fall from their leadership position and Billy didn't want to fall into the traps, so many other evangelists did, and with his team they came up with a set of rules to be governed by while in Modesto, CA during an outreach, which came to be known as the Modesto Manifesto.
Billy Graham and his team resolved:
1. To never exaggerate attendance figures at their meetings. Guard against lying and deceit.
2. To take only a fixed salary from their organization. Guard against financial thievery.
3. To never be alone with a woman other than their wife. Guard against sexual sin.
4. To never criticize or belittle fellow members of the clergy or churches. Guard against pride.
Many in ministry have fallen over one or more of these four areas, and every time you compromise character, you compromise leadership. Therefore, we seek to live out these four principles in all the leadership areas of our life and that starts today. If you are going to be a part of our volunteers and serve you need to adhere to the Billy Graham Rule.