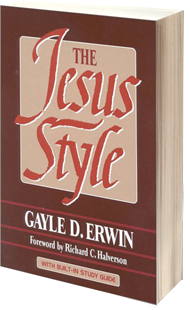 For anyone who is searching for a Christ-like way of living, this book is a must read! Gayle Erwin gives a 'gut-level' honest view on how much of our walk with the Lord is governed by culture and church doctrine rather than by a relationship with Jesus.
I would find it hard to believe that someone could read this book and not have a 'Fresh Look' on their faith walk and not have a burning desire to get to know Jesus a little better and live as He did.
If you are looking for a discipleship book (other than the Bible), this would be it! Gayle's humorous style delights audiences of all ages and many will find themselves reading this book more than just once.
How to get this resource: