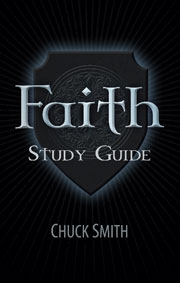 What might faith do in your life? Faith takes you by the hand and walks you from one level of spiritual maturity to another. That is why the Word of God says, Without faith it is impossible to please God (Hebrews 11:6).
But what is faith?

Where does it come from, and how does it work?

What does it accomplish?

Why does it please God?
In this book, Pastor Chuck Smith explores these questions and a host of others as they relate to the issue of faith. Using examples from God's Word as well as illustrations gleaned from over sixty years in the ministry Pastor Chuck Smith expounds upon what faith is, what faith can accomplish in the life of the believer, and how through faith you can please God.
How to get this resource: