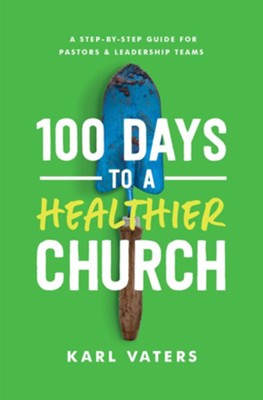 This book 100 Days to a Healthier Church, by Karl Vaters is written in a devotional format, and the principles laid out here are not the usual one-time, quick-fix solutions. They are long-term principles—nudges, not jumps (think of the tortoise and not the hare). The book is divided into four main steps over 14 weeks.
Healthy change can be your new church normal. Health carries its own momentum—the momentum of hope. Getting healthy isn't about numerical growth. It's about striving to increase our capacity for effective ministry no matter what size we are now—or what size we may become.
The underlying principles of church health – namely, the Great Commandment and the Great Commission – are more essential now than ever. How we make disciples will always be a greater reflection of a church's health and vitality than how well-produced our online video content is.
There are few things in life as encouraging as having a parent, coach, or teacher put their arm around you and point you in the right direction, and this book will help churches of all different sizes become more intentional about maintaining their spiritual health.
How to get this resource: