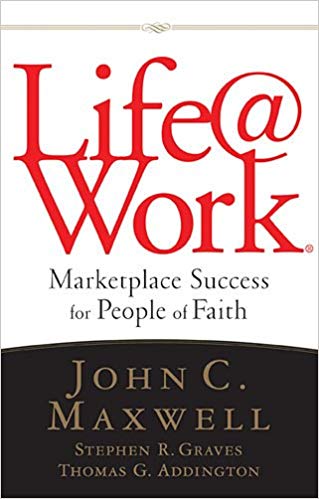 Authors John C. Maxwell, Stephen Graves, and Thomas Addington identify the basic tools followers of Jesus should always have in their work toolbox: Calling, Serving, Character, and Skill.
The conventional wisdom of leadership sees character as a muscle of leadership. In truth, character is a muscle of the heart. Our culture is enamored with leadership when it should be enamored with character.
The lines of our behavior draw picture of our character. Behavior and character are related, but they're not the same. Behavior is what we do. Character is the person our behavior has made us into. Behavior is just one action. Any behavior, duplicated and reduplicated, forms a part of our character. Character is a fruit of the heart.
If characters is what counts most, then it is critical that we build and protect a strong pure heart. As the book of Proverbs says "as the heart goes, so we go." The heart is where character is forged. After God gives us a new heart, it is up to us to water and nurture it.
This book helps readers learn how to better integrate faith and work and why it is crucial that we do so.
How to get this resource: