There are many ways that tracts can help us be effective in sowing the seed of the Good News. Tracts can provide an opening for us to share our faith. We can watch people's reaction as we give them tracts, and see if they are open to listening to spiritual things.
Gospel tracts can find their way into people's homes when we can't, and they don't get into arguments; they just state their case. So, be bold in sharing your testimony and hand people a tract which just might help them make the most important decision they will ever make.
---
Gospel of John Booklets
The Pocket Testament League is Mobilizing and equipping Christians to Read, Carry, & Share the Word of God since 1893.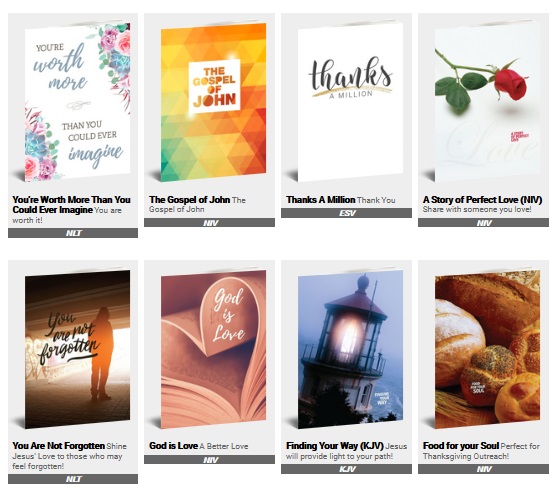 Get these resources at: https://members.ptl.org/code/products.php
---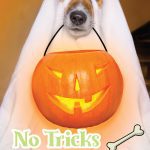 Halloween Gospel Tracts for Kids
Get ready for Halloween and hand those trick-or-treaters the good news about God. We recommend you tape one of these to a piece of candy or place them in a bag together. They pray for families to receive the gospel message and enjoy a sweet treat.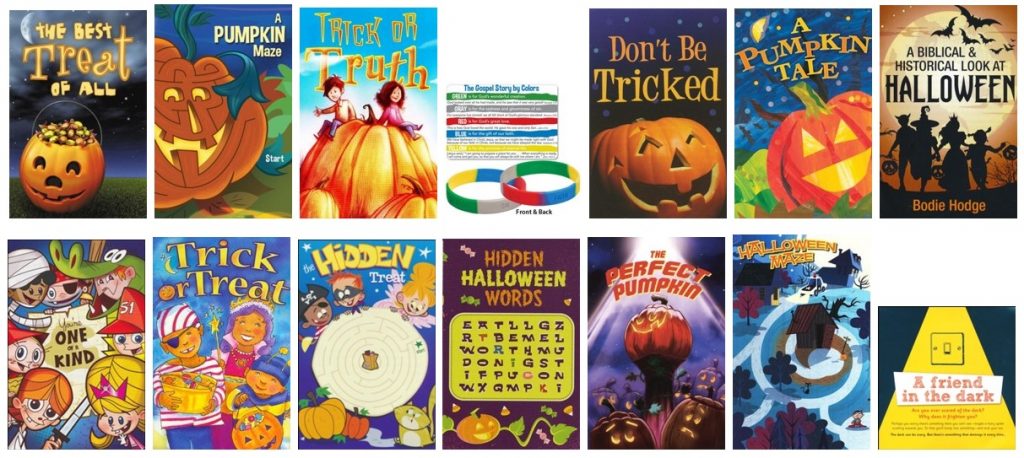 Get these resources at: https://www.christianbook.com/apps/easyfind?event=EBRN&N=1029415+5401+4294893444&Ne=80000&Nso=1&Nu=product.endeca_rollup&Ns=product.number_sold&rpp=50