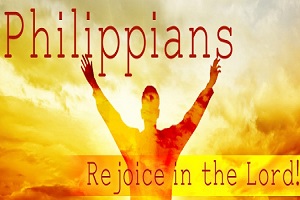 Philippians 1:12-30 "Choosing Joy in Life"
Philippians 1:12-30 "Choosing Joy in Life"
1. Further the Good News of Jesus
2. Help Others Grow in Jesus Christ
3. Be Citizens of Heaven on Earth
Why are we allowed to go through suffering? Here are some reasons...
1. Because we live in a fallen world through the sin of Adam and Eve.
2. Because it strengthens our decision about God and who He is.
3. Because it keeps us humble as we become more like Jesus.
4. Because it gives us more compassion for others with comfort.
5. Because it makes us long for Heaven even more than before!